Hello and Welcome!
I'm Denby Beauchamp, International Best Selling Author of Baby Got VBAC: An Inspiring Collection of Wisdom for Better Births After a Cesarean, Gold Certified HypnoBirthing® Educator and experienced HypnoBirthing® Momma of two. I'd love to help you let go of your fears and anxieties to assist rather than resist your body's innate wisdom to experience a calm, safe, easy and more positive birth experience for you AND your baby.
In my 5 class HypnoBirthing® series, expectant Moms & their partners will learn effective deep relaxation and breathing techniques, as well as how to eliminate the fears that create tension and ultimately reduce if not eliminate pain. As a result, you'll feel more calm and in control during labor, experience a shorter, more positive and empowering birth experience with less risk of medical interventions.
Plus, learn how to reduce the likelihood of unnecessary/unwanted medical interventions and even how to reduce the length of your labor and so much more!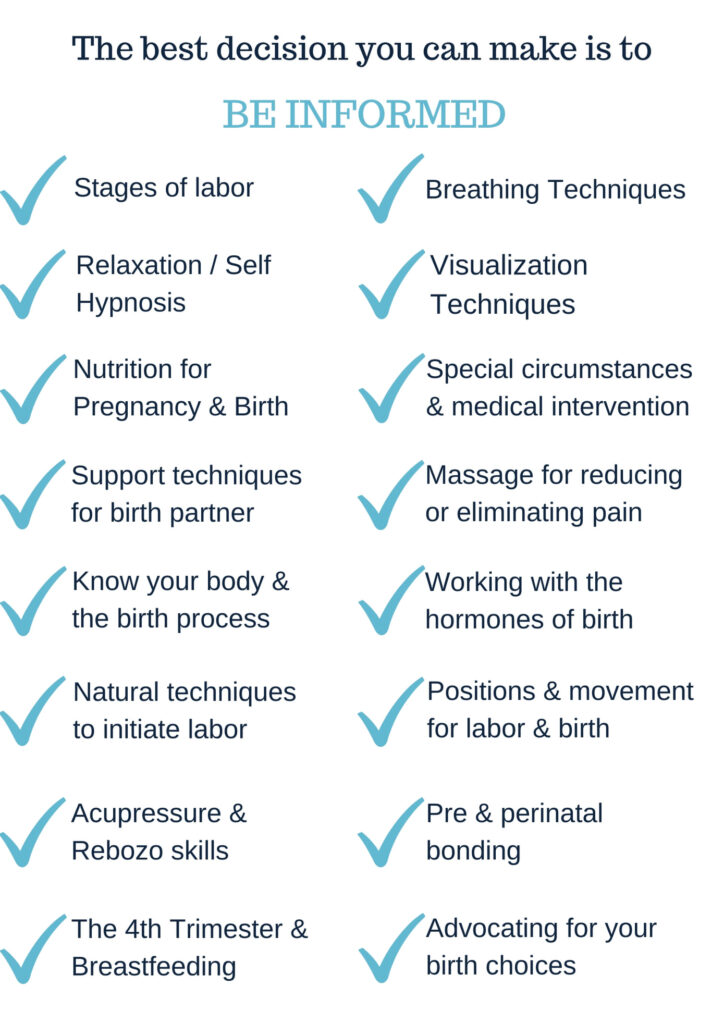 Please join me for my next series of classes beginning on December, 28th!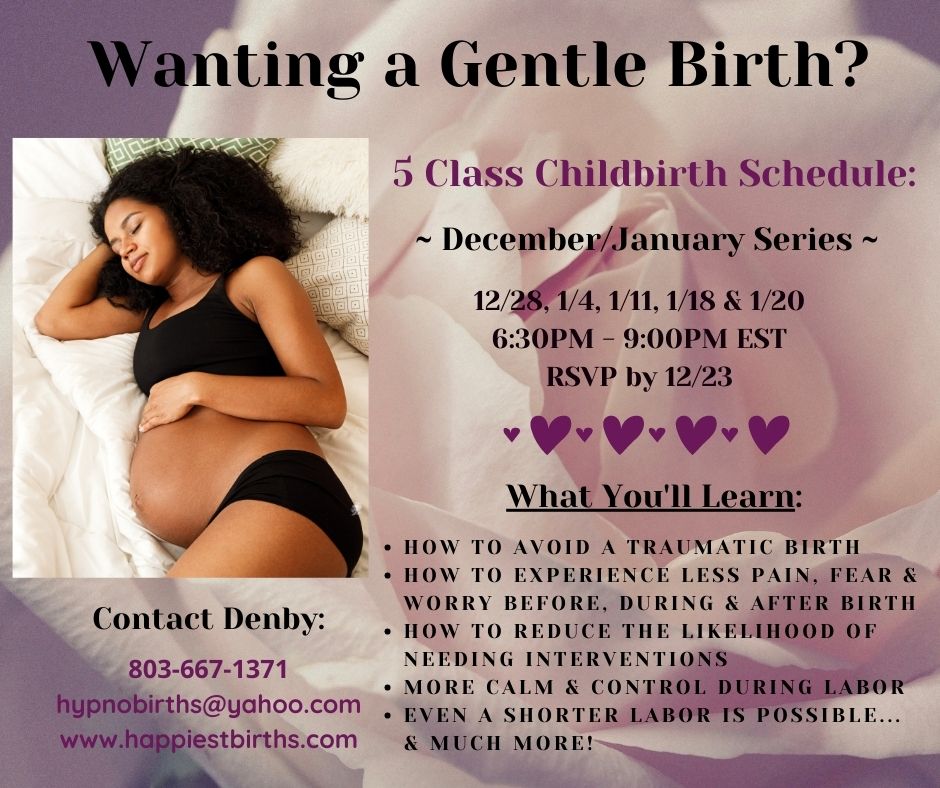 Space is limited, so be sure to reserve your space in your preferred class, today!
Contact Denby: 803-667-1371 ~ hypnobirths@yahoo.com